For over 50 years, M & S Spring Company has manufactured torsion springs, compression springs, and extension springs using stainless steel wire because of its mechanical properties and corrosion resistance. We manufacture springs using several stainless steel grades including 302, 304, 316, and 17-7 PH. 17-7 stainless steel is an extremely popular grade for all applications because it offers long life under extreme environments and conditions. Our 17-7 stainless steel springs meet ASTM A 313 standards and exhibit superior fatigue properties, elasticity, and ductility. Furthermore, 17-7 springs have a high yeild strength and good corrosion resistance.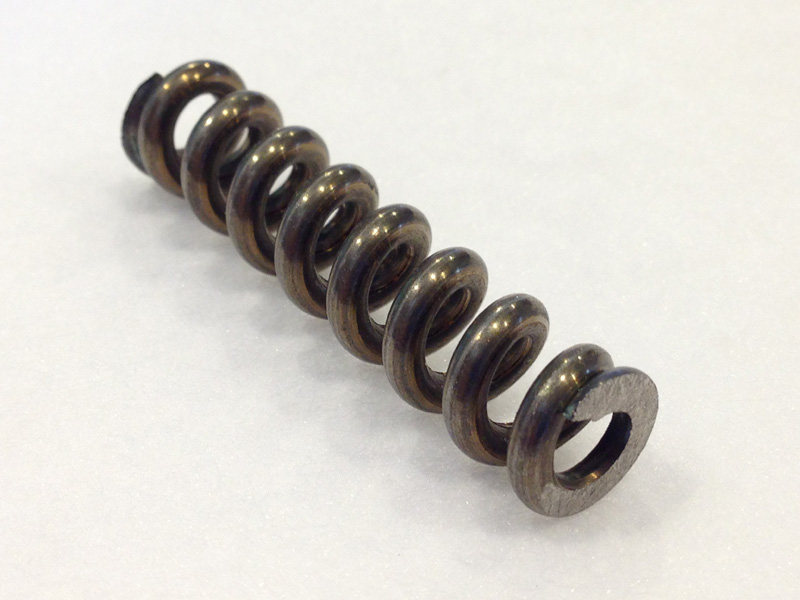 17-7 Stainless Steel Spring Types
M & S Spring manufactures several types of 17-7 stainless steel spring products including:
17-7 Stainless Steel Applications
17-7 stainless steel springs are known for their high strength and hardness. This material can withstand corrosive and high temperature environments. AISI 632 stainless steel springs are commonly used in the following industries and applications:
Aerospace parts
Chemical applications
Marine equipment
Boilers
Heat exchangers
And more!
AISI 631 Stainless Steel Spring Wire Properties
Nominal Chemistry
Cr 16.0-18.0%
Ni 6.5-7.5%
Al 0.75-1.5%
Minimum Tensile Strength
psi (MPa)
Cond CH
235-335
[1620-2310]
Modulus of Elasticity
psi (MPa)
29.5 (203)
Design Stress % Minimum Tensile
45
Modulus in Torsion
psi (MPa)
11 (75.8)
Maximum Operating Temperature
650°F/343°C
Rockwell Hardness
C38-57
Specifications
ASTM A 313