M&S Spring is a leading manufacturer of custom spring products. Our company was established in 1960, and we have developed the capabilities to be able to manufacture make-to-order springs with wire diameters from .006 to .625 and larger. Our custom manufactured springs are designed to meet our customers' exact material, finishing, and size needs, and we have completed projects for a wide range of industries. Customer satisfaction is our top priority, and our staff is highly trained to provide the spring solutions you need with engineering support, quick deliveries, and a solid quality management system.
Types of Springs
M&S Spring provides custom manufactured springs for a wide range of industrial applications. These products are designed with a specific shape, diameter, and material to meet your project needs. We offer the following types of custom springs: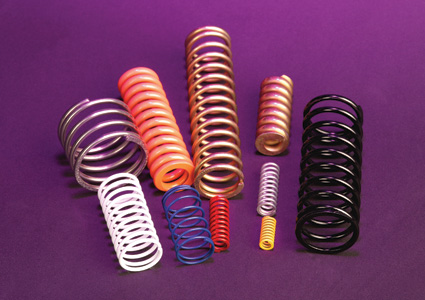 A variety of small and large compression spring sizes manufactured with or without a grind.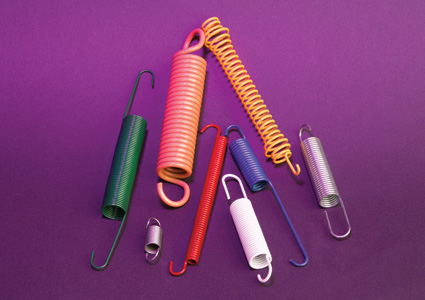 Extension Springs in a variety of small and large sizes manufactured with all types of hook designs; typically swivel, full, regular and special.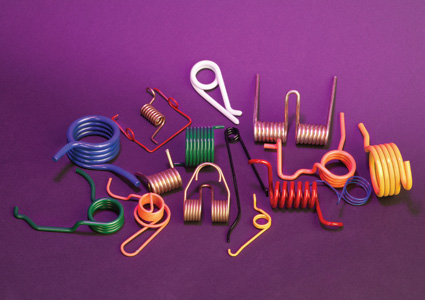 We can produce a variety of small and large size Torsion Springs manufactured with all types of leg configurations.
M&S Spring produces Garter Springs with either closed coils or with a pitch, and various lengths.
Materials Offered
M&S Spring has the capability to manufacture springs in a variety of materials. Our staff understands the unique properties of each material and can assist you in selecting the correct material for your application. Some of the common spring materials that we provide include:
High Carbon Spring Wire and Strip Steel
Stainless Steel Spring Wire and Strip Steel
Non-Ferrous Alloy Spring Wire and Strip Steel
High Temperature Alloy Spring Wire
Industries Served
Custom industrial springs are utilized throughout many applications. Here are some common industries where custom springs are used:
Automotive
Industrial
Military
Construction
Aerospace
Appliance
Marine
Medical
Electronics